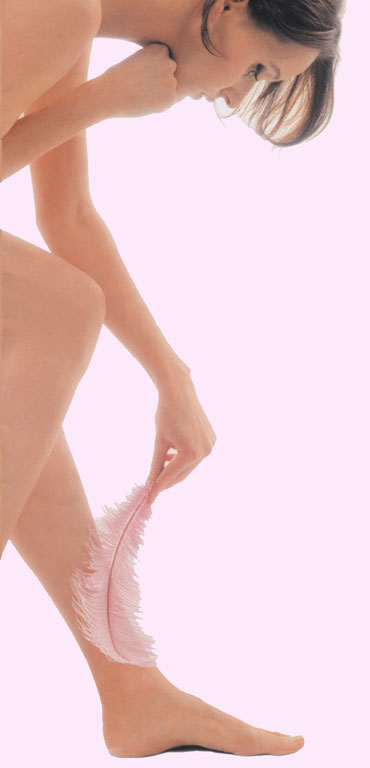 Unwanted hair can be very distressing to many people and electrolysis remains the only recognised and proven form of permanent hair removal. Now with the Apilus® system, comes permanent hair removal with comfort levels never before possible. Apilus®, with its powerful computer controlled circuits, with pulses as short as one hundredth of a second, offers the choice and precision of settings to deliver more effective and more comfortable treatments, as well as much more rapid permanent results than any other hair removal technique. Therefore any and all unwanted hair can be treated on both ladies and men, anywhere, permanently and painlessly:

• Facial areas such as Lip, Chin and full Beard
• Large areas such as Legs and Back
• Bikini/genital area and Underarms
Electrolysis is a totally flexible and universal treatment being able to offer permanent hair removal to any combination of hair and skin colour, and can be used safely anywhere on the body (except inside the ears and nose). This is quite unlike the other treatments available, such as laser and IPL, which are only able to offer permanent hair reduction, not removal, and cannot be used completely safely on anything other than fair skin and dark hair without risking burning the client as they work by pigment in the hair (or skin!) absorbing the light to produce the necessary heat.

You can therefore undergo electrolysis treatments in full confidence, knowing you are in the hands of a certified technician using ultramodern technology and equipment as well as sterilized disposable high quality one-piece Ballet gold or insulated probes, and a choice of short wave diathermy or blend electrolysis as appropriate, which can be quickly switched between to provide efficient flexible treatment of all hairs, including those with stubborn curved follicles.
Any special requirements can be discussed prior to, or during your first appointment, when a suitable
treatment plan
can be tailored to your needs. These will vary greatly depending on the cause, strength and density of the hair growth, as well as what your own expectations and goals are.